Every interaction is a training opportunity. At Cyber, we truly believe knowledge is king. The education opportunities for both our employees and customers keeps minds sharp, excited, and frankly keeps you happy where you work.
What is your education strategy? Ours is simple. We built it, now we want people to use it.
Did you know that we have built a brand new facility that can house up to 45 people for training? Our AV capabilities will allow you to present your screens wirelessly. Our audio system will allow you to mic up for larger crowds. A full lounge in the next room allows for a nice break where you can grab a coffee or Red Bull if you need.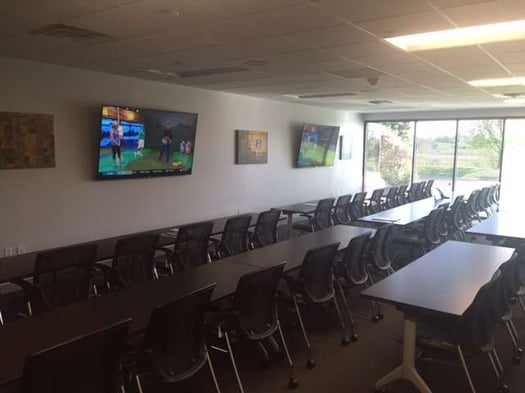 We are only missing one thing to help with your training strategy? Input from you...our customers. What do you want to learn more about? What value can we bring in to our solution center so that we can educate you and your staff on technology? Our training center will allow you to squeeze every ounce of juice out of the grape - we just need to know what grapes to get you.
Please let us know what you like to learn more about. Our ears are wide open.
Please TELL US what kind of training you would like to see.