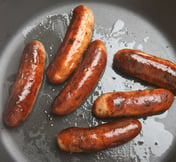 This year's Super Bowl features obviously two very successful business owners as would any Super Bowl. But I find it interesting to dig into how Robert Kraft, owner of the Patriots, and Arthur Blank, owner of the Falcons, made their billions. Kraft got his start working for his father-in-law's company and later started his own trading physical paper commodities. He bought the Patriots in 1994 for $175 Million and today it is worth $2.6 Billion. Read his business profile here.
If you're a homeowner, there is a good chance you contributed to Arthur Blank's fortune. He founded Home Depot in 1978 after being fired from his job at a regional home improvement store. His current net worth is listed as $3.3 Billion. Check out this cool article about Blank paying for ever team employee to attend this year's Super Bowl.
February is Black History month, which most of us are aware of but I found it fascinating to read about the origin of how this came to be here. Carter G. Woodson started this effort in 1915 and in 1924 created Negro Achievement Week. It would later transform into a month and also change its name. He chose February because of the birthdays of Abraham Lincoln and Frederick Douglass, whose birthdays are the 12th and the 14th, respectively.

Another article I found interesting is the 21 most successful Black Entrepreneurs throughout history.


Red Bull Crashed Ice invades downtown St. Paul this weekend and once again the city expects huge crowds to take in the event. Red Bull is much more than an energy drink and also become a marketing juggernaut. Check out this article on Red Bull's changing of its marketing strategy.


Cyber Advisors has a fantastic event coming up on February 9th . Are you ready for Windows 10? How does SCCM help with mobile device management? Are you on the latest version? Join us on February 9th as we answer all these question and many more to help you get the most out of your system management implementation. Click Here
In technology it can be a full-time job to keep up with the constant change. Week after week we here of mergers, acquisitions and spinoffs. One of our partners SonicWall has been through all of the above. Here is an article where the CEO Bill Conner talks about life after Dell.