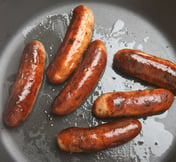 One of the best events each year for our company is the Cyber Advisors holiday party. Each January the company gathers to celebrate a successful previous year and kick off an exciting start to a new year. It's also a great time to thank employees and their spouses and families for their hard work and dedication. This year has me particularly excited as we are having the event at Surly Brewing. Surly is now widely known for its great beer, but is also celebrated as a great Minnesota business success and now also its cuisine. Check out this article which features chef Jorge Guzman who has won numerous awards and has crafted a unique way blending great food with beer.
Another fantastic portion of the annual holiday event is the entertainment. This year we are excited to have Tommy Ryman perform his standup comedy act for Cyber Advisors employees and guests. You can see one of Tommy's sets at this link.
It's always intriguing for me to learn about our clients and what kind of services they provide or goods they produce. I especially like to learn about products being produced that can have positive breakthrough impacts in their respective industry. Check out this link which features Fireaway, a company producing an innovative product called Stat-X, a canister-based solid that ignites to create a gas-based fire suppressant.
Minnesota lost another one of its icons this week with the passing of Mary Tyler Moore. I enjoyed reading this article about what she meant to women. Also, the Minneapolis St. Pau Business Journal featured her fictional house at this link when it was for sale last year for $1.69 Million.
Leadership is always a fascinating topic and one of the best leaders in the history of college athletics is Duke coach Mike Krzyzewski AKA Coach K. Coach K became so frustrated with his team's play this week he made a pretty bold move yesterday. Check out this link at ESPN.com to see how he is trying to spark his team.
Finally, I have to throw a shout out to the Minnesota Wild and my hockey community in Rogers. The Wild gave the Rogers youth hockey association the full game day experience on January 25th for a PeeWee B1 game versus Andover. Check out the video where they surprised the teams with the game day experience including Nordy the mascot, the television announcers and James Bohn singing the national anthem.