A firewall serves as the first line of defense to secure your business network and data from cyber threats. With hackers and online vulnerabilities growing more sophisticated, having a high-quality firewall in place is now a necessity for organizations of all sizes.

But with so many firewall platforms and vendors to choose from, how do you decide which one is right for your company? In this article, we break down the top three firewall providers that currently dominate the industry. We'll also explain why Fortinet has emerged as the top option for many businesses in Minnesota and beyond.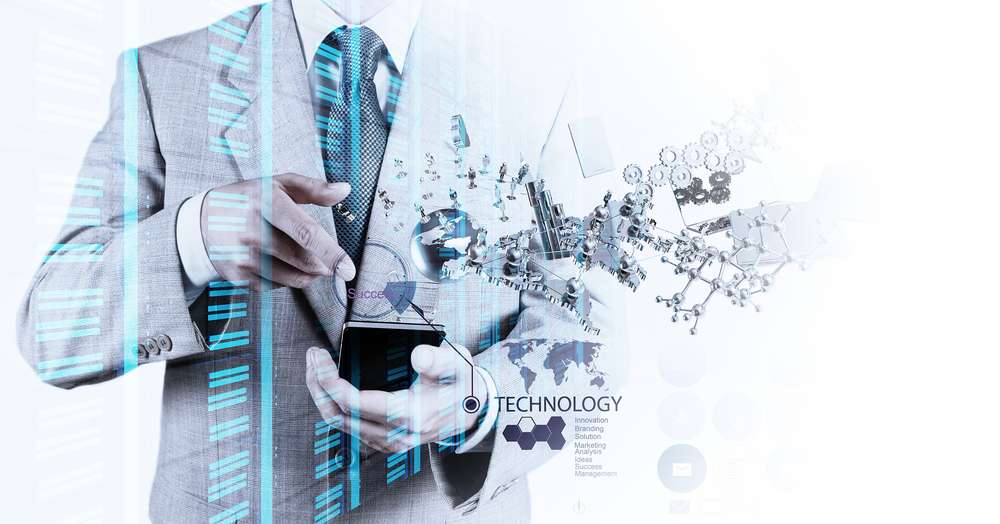 Why Cyber Advisors is the Top Fortinet Partner in Minnesota
When choosing the partner to help implement and support your security solutions. it's important to get the best partner in the business. A partner with years of trusted experience working with companies like yours.
At Cyber Advisors, we're Minnesota's premier Fortinet Partner. This relationship makes us network and firewall experts. And gives you peace of mind knowing a team of experts has your back 24/7.
Technology is a huge investment in the overall safety and wellness of your company. Make sure you trust the right company. This ensures you get the most value from your investment.
Firewall & Networking Specialists
The Case for Managed Firewall Services in Minnesota
Once you've chosen the right firewall solution, you're only halfway there. To achieve the full security benefits, enterprise-grade firewalls require capable ongoing administration, monitoring and support.
This is why many savvy Minnesota organizations opt for managed firewall services from specialized providers like Cyber Advisors. Our managed firewall services include:
24/7 monitoring to identify issues before they cause disruption.
Initial firewall configuration based on industry best practices.
Regular tuning and optimization adjustments as needs evolve.
Periodic firewall health checks and reports.
Prompt response to any detected threats or anomalies.
Ongoing policy and rule maintenance.
Coordination with other security systems.
Regular firmware updates and patching.
Traffic analysis to spot questionable patterns.
Year end reviews to update configurations.
Having a qualified managed service provider handle these tasks allows your business to stay focused on core objectives while ensuring your firewall investment continues paying dividends. Contact Cyber Advisors to discuss securing your Minnesota organization with a Fortinet firewall plus managed services.
Industry Leading Expertise – Our experienced team holds the highest Fortinet certifications to provide optimal service.
Local Support – Get assistance from firewall experts located right here in Minnesota.
Personalized Attention – We take time to understand each company's unique infrastructure and needs.
Proven Track Record – Hundreds of clients rely on us to securely architect, deploy and support their Fortinet environments.
Ongoing Optimization – We help adjust configurations over time as security needs evolve.
Cost-Effective Pricing – Our buying power provides firewalls and support at extremely competitive rates.
Responsive Service – Our knowledgeable team resolves issues quickly to minimize downtime.
Cyber Advisors combines deep Fortinet technical expertise with comprehensive managed services to help organizations across Minnesota get the most from their firewall investment. Contact us today to learn more!
How Next-Gen Firewalls Differ from Traditional Firewalls
All three leading firewall platforms outlined above provide next-generation firewall capabilities that differentiate them from traditional legacy firewalls. Here are some key differences:
Threat Prevention, Not Just Detection – NGFWs move beyond just filtering known ports and protocols and actively block the latest known threats and zero-day attacks using techniques like deep packet inspection.
Full Context Awareness – Next-gen firewalls examine complete context like applications, users, content and behaviors to make smarter, more precise allow/deny decisions.
Advanced Intelligence – Using global threat intelligence networks, machine learning and behavior analysis, NGFWs can automatically detect stealthy and emerging threats.
Greater Consolidation – NGFWs integrate numerous security technologies like IPS, antivirus, sandboxing and more into one platform, replacing multiple point products.
Cloud and Mobility – Modern firewalls secure today's cloud environments, remote users and IoT devices in addition to on-premises networks.
Automated Response – Smart NGFWs can automatically respond and mitigate suspected attacks without waiting for human confirmation.
Simplified Management – Features like single-pane-of-glass administration streamline controlling traditional and next-gen firewall policies from one central console.
While traditional firewalls still use outdated port/IP-based controls, NGFWs incorporate multiple methods of advanced threat prevention for stronger protection adapted to today's threat landscape.
Key Evaluation Criteria for Enterprise Firewalls
For organizations in Minnesota looking to invest in a new network firewall, here are some of the top criteria to consider during your evaluation:
Protection – The firewall's core ability to identify and block sophisticated threats using techniques like IPS, antivirus, URL filtering, sandboxing and more. Prioritize prevention over mere detection.
Performance – Especially for larger networks, the firewall solution must be able to inspect traffic across all ports without restricting bandwidth or causing latency.
Management – Day-to-day administration and monitoring should be as simple and intuitive as possible using centralized management tools.
Support – Look for responsive technical experts who can fully support your specific firewall models and configurations. Local support is preferable.
Licensing – Avoid complex licensing schemes with extras fees. Simpler, all-inclusive licenses based on firewall size are better.
Scalability – Choose a firewall architecture that allows seamless expansion and upgrades as your organization grows over time.
Ecosystem – If using other network security products, ensure they integrate well with your firewall vendor's broader platform for maximum coverage.
Price – While essential, firewalls are just one IT expense. Try to balance advanced protection at a fair budgetary cost.
By thoroughly assessing these criteria against your own business needs and resources, you can determine the ideal firewall platform for your environment.
Fortinet Firewalls


Fortinet has quickly risen to become one of the top three firewall vendors globally. They offer a broad portfolio of enterprise-grade cybersecurity solutions.

Fortinet's firewall lineup includes physical and virtual firewalls designed for organizations of all sizes. Their main options include:

- FortiGate–Fortinet's core NGFW firewall, providing extensive protection across diverse environments.

- FortiWiFi – Integrated firewall/WiFi security for wireless networks.

- FortiMail – Specialized email filtering and anti-spam firewall appliances.

- FortiWeb – Web application firewalls to protect external-facing apps and sites.

Fortinet firewalls provide ironclad security powered by their purpose-built FortiASIC processors. They enable deep inspection across multiple threat vectors using Fortinet's comprehensive Security Fabric.

Fortinet also focuses on automation, ease-of-use and tight integration across its product portfolio. This helps overcome the complexity issues of other enterprise firewalls. Fortinet products can be efficiently managed through Fortinet's intuitive single-pane-of-glass management system.
Cisco Firewalls

As a dominant player in the networking equipment industry, it's no surprise that Cisco is a leader in the firewall space. Their firewalls leverage Cisco's sophisticated technology and provide extensive protection.

Cisco offers an array of firewall models to support organizations of all sizes. This includes physical and virtual appliances, plus cloud-based firewalls. Some of their top solutions include:

- ASA firewalls – Cisco's Adaptive Security Appliance is their flagship enterprise firewall, offering robust network security.

- Firepower NGFW – The Firepower Next-Generation Firewall combines advanced threat protection with industry-leading performance.

- Meraki MX firewalls – Cisco Meraki provides intuitive cloud-based security products, ideal for medium enterprises and branches.

Cisco firewalls benefit from global threat intelligence and excellent security capabilities. However, they can be more complex to manage without sufficient IT resources. Pricing is also on the higher end.
Palo Alto Networks Firewalls
The third leader in the firewall space is Palo Alto Networks. Their next-gen firewalls are known for advanced intelligence, combining network security with cloud-delivered threat prevention.


Here are some of Palo Alto's mainstream firewall platforms:

- PA-Series – Palo Alto's physical and virtual firewalls, utilizing App-ID for contextual security.

- VM-Series – The virtualized next-gen firewalls can secure private and public clouds.

- CN-Series – Cost effective firewalls to protect branch offices and retail storefronts.

A key strength of Palo Alto Networks is how natively their products integrate cloud security and advanced automation. This allows them to stay ahead of threats while simplifying administration.

However, Palo Alto firewalls tend to serve larger enterprises, while falling short of the breadth of solutions many small and mid-sized organizations need. Their offerings also tend to be the most expensive among top firewall vendors.

Why Fortinet is the Top Firewall Option for Many Minnesota Businesses

While Cisco, Fortinet and Palo Alto Networks make up the leading firewall platforms, there are good reasons why Fortinet emerges as the top choice for many enterprises:

Superior UTM Bundle – Fortinet firewalls include an unrivaled network security bundle combining IPS, anti-malware, sandboxing, web filtering and more with no additional licensing.

Better Performance – Fortinet leverages custom ASIC processors and parallel processing to achieve industry-leading firewall inspection performance.

Simple Licensing – Fortinet uses a consistent feature set across all models with simple licensing according to firewall size.

Intuitive Management – The unified FortiGate interface enables centralized management and automation across the entire Fortinet product ecosystem.

Comprehensive Platform – Fortinet offers the most complete security fabric covering all network environments and attack surfaces.

Unbeatable Value – Fortinet packs in enterprise-grade security at SMB-friendly prices.

These capabilities make Fortinet the ideal firewall brand for small, mid-sized and large organizations in Minnesota looking for a high-performance NGFW that's affordable yet doesn't compromise on security.