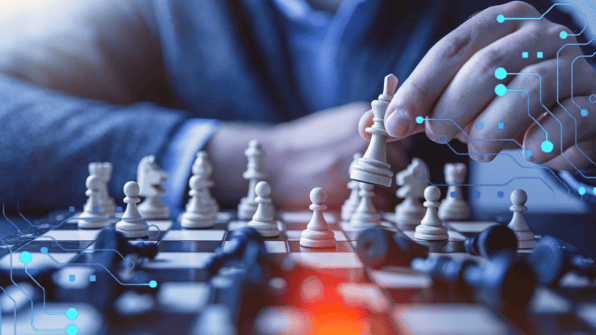 Cyber Advisors is fortunate to have such tremendous partnerships with world-class technology leaders. Each week we want to share some of the top articles or videos from our partners and peers. To help keep our clients engaged and informed.
Arctic Wolf - Six Ways to Level Up Your Security Tech Stack
As we look to the new year it is a great time to evaluate what works and what can be improved this coming year. Artic Wolf dives into how to improve your security stack. "Every tech stack will look different for each organization, as several factors (size, industry, security needs, risk tolerance, budget) will influence how a business builds their stack." These are 6 great tips that can spark some reflection on your business security stack
Forbes Technology Council - Moving Beyond The Cybersecurity Chess Match
This week, Forbes makes a good point about looking beyond the old-school way of fighting Cyber Security attacks. It is no longer a tit-for-tat game. With automation, malware can be deployed instantly. There has also been democratization, meaning even non-specialists can participate in cybercrimes. Building a regular cadence of testing is some of the best advice they give. No longer can you check in on your security once every couple of years and be covered. Continual education about security risks and your security infrastructure is critical.
The Verge - Microsoft Teams chat is coming to Outlook
Microsoft has been hard at work on Teams. Updates are coming out left and right! This is a great article on The Verge. Outlook and Teams integration is a super cool step in collaborative work. It is a huge time saver. You are able to discuss issues and opportunities in real-time without the bulk of sending emails back and forth.