New Office applications touted at Microsoft Ignite look to be very useful for collaboration.
Microsoft Loop
One of the most exciting features in this years Microsoft Ignite conference 2021 was Microsoft Loop formerly Microsoft Fluid. This is a new form of workspaces and pages that allow users and groups to work on data in real-time with multiple users. You're able to share this workspace seamlessly across Teams channels and Outlook. Providing the ability to display key important information between Office applications as easily as drag and drop. We will have to wait until its release, which is expected to be later this month, to see how it will impact the way shared documents and working with collaborators will be transformed.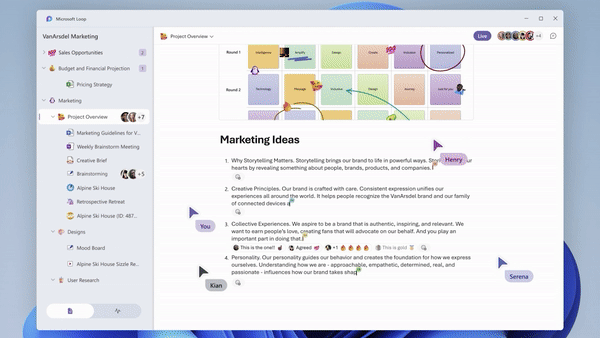 Cyber Advisors is a proud supporter of the local Microsoft 365 community. Check out upcoming Minnesota Microsoft 365 User Group virtual events here.