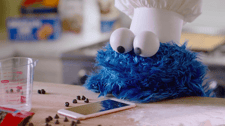 Would you have guessed that unstructured data is growing at a rate much higher than structured data? By 2020, IDC estimates that 80% of a typical businesses data will be unstructured.
Unstructured data has its problems. Not only does it come in various forms/types, but as its name implies, it has no structure. Video files, social media posts, voice files, and location services data are just a few examples of unstructured data. As we evolve into a more data driven society, it makes sense for any business to transform into "capturers and studiers" of big data.
How do you get started in this venture? Well first off, it makes sense to bring some expertise to the table to understand what all of this data can mean specifically to your organization. Dell EMC has a great big data practice, and the Cyber Advisors team has partnered with them to make sense of it all. Our team can come in and talk specifically about how using big data to separate yourself from your competition can become your evolution of IT Transformation.
When it comes to consuming, storing, and organizing all of this big data, there is no other offering in the market today that even comes close to competing with Dell EMC Isilon. From sports stadiums to Hollywood, Isilon is the most cost effective, mature, and widely used platform for creating your big data platform. Not only is it compatible with nearly every big data front end system in existence, it integrates seamlessly into your data center, private, hybrid, or public cloud strategy. It's why we have become evangelists of the system.
Our best customers use Isilon as the "Cookie Monster" of all unstructured data. They may have initially purchased the system to store video files for example, but then learned down the road that it can tackle more than just a single workload. Eventually, our customers utilize the same system for SharePoint storage, big data "data lakes" to store intelligent sales information, and even storing large amounts of health care data.
If you have a need for talking further about how Isilon can help your business, please don't hesitate to reach out to your Cyber Advisors team. We can bring the knowledge from a business and technical side to show you how others have brought the big data advantage to reality.