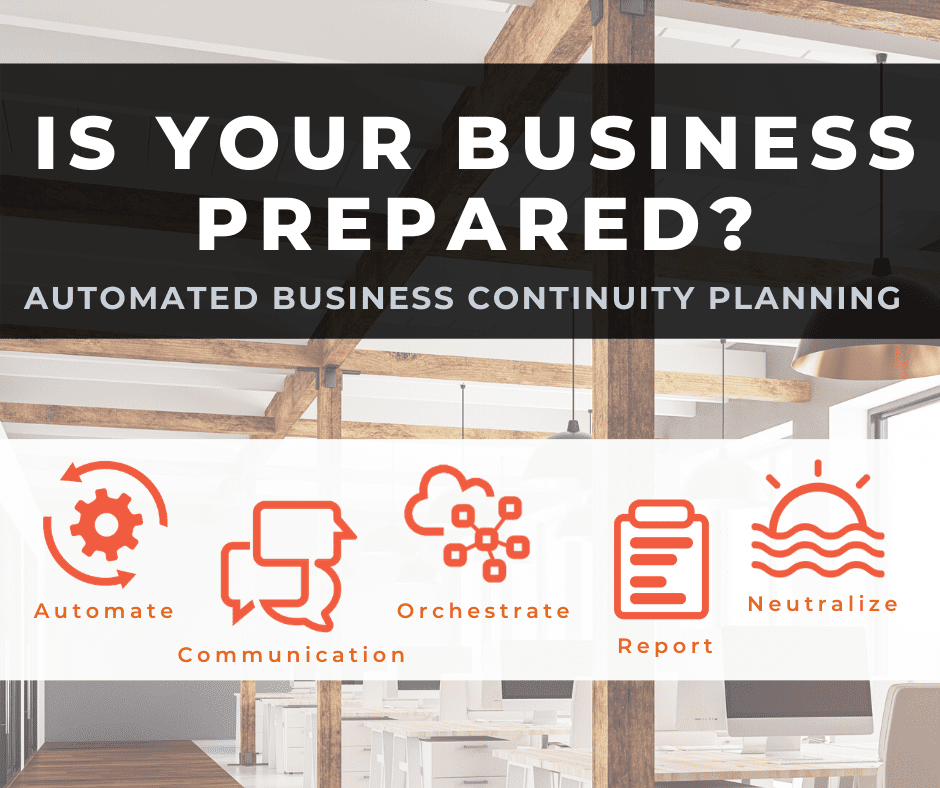 Business Continuity Planning
It has been an interesting last few months. A common theme that we are seeing with our clients is that the Covid-19 pandemic has made business owners really scrutinize business continuity. Some were caught without any pandemic plan. Others had the plan, but it was outdated. A select few had a good plan in place and are now on the recovery quicker than most other businesses.
We're taking a modern approach to Business Continuity Planning. Our strategic businesses leaders and engineers have vetted out a solution to help our clients streamline their Business Continuity Planning. Plan4Continuity Business Continuity Planning is a dynamic Cloud based continuity planning solution that creates a new plan or converts manual and outdated business continuity processes into intelligent, automated workflows that can accelerate business continuity planning.