Celebrating Jesse Homa's Remarkable Achievement at Fortinet Xperts 23
Cyber Advisors is thrilled to share the incredible accomplishment of one of our most esteemed team members, Jesse Homa, who secured a prestigious 2nd place finish at the Fortinet Xperts 23 event.
Jesse has been an integral part of the Cyber Advisors family since 2012, starting his journey as a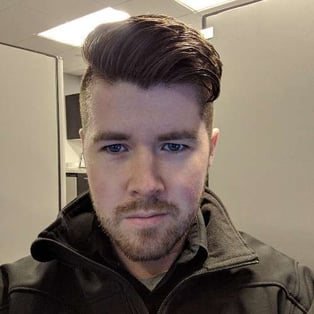 Managed Service Engineer. Over the years, his expertise and dedication have seen him manage the requests of many clients, transition to a Project Engineer role in 2015, and eventually rise to the position of Senior Project Engineer in 2020. Jesse's journey is a testament to his unwavering commitment and skill in the field of network security.
His proficiency is further highlighted by an impressive array of certifications, including:
3 certifications in NSE5
3 certifications in NSE6
2 certifications in NSE7
Jesse's recent achievement at Fortinet Xperts 23 is not just a personal triumph but also a proud moment for the entire Cyber Advisors team. Fortinet Xperts 23, known for its intensive focus on the latest in network security, hosts the Ultimate Fabric Challenge (UFC), a rigorous skills-based competition. This event challenges participants with a series of cybersecurity tasks in a "capture-the-flag" style format. The top 10 finishers from the Qualifier round earn a spot in the Global Ultimate Fabric Challenge, a grand finale that attracts the world's best and brightest in network security.
Securing 2nd place in such a competitive and prestigious event is a remarkable feat. Jesse's performance in the UFC highlights not just his technical prowess but also his problem-solving capabilities and deep understanding of complex cybersecurity challenges. His success at this event is a clear reflection of the high standards and expertise that we, at Cyber Advisors, strive to maintain and exceed.
We are incredibly proud of Jesse Homa for his outstanding achievement and are fortunate to have such a talented and dedicated professional on our team. His success at Fortinet Xperts 23 is a shining example of the excellence we uphold at Cyber Advisors. Congratulations, Jesse, on this well-deserved recognition! 🌟🛡️💻