A small silver lining in the upcoming end of life woes facing companies in 2020. The Microsoft Exchange Team announced on Monday, September 16th that they are extending support for Exchange 2010 from January 14th to October 13th, 2020. This will only be a benefit for customers with Exchange 2010 running on Server 2012/R2. Microsoft is not changing the end of support date for Server 2008/R2.
Yes, you CAN install Exchange 2010 on Server 2012/R2, but by the time that operating system was out, most people were installing Exchange 2013, so we don't see a large install base on Server 2012/R2. See Support Matrix for Server OS-to-Exchange version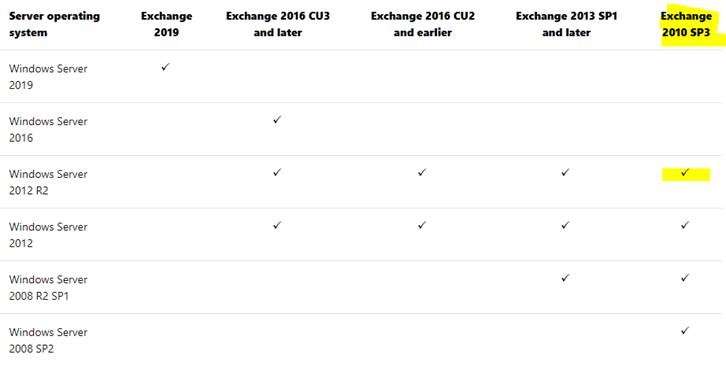 This new end of support date lines up with the Office 2010 end of support date. This gives customers more time to migrate either to Exchange 2013-2019 or Exchange Online in the Microsoft 365 platform. Note that migrating directly from 2010 to 2019 isn't supported and a double migration would be required. If you need help with your migrations or have questions about your upcoming migration strategies, reach out today!