Check it out.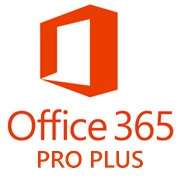 Microsoft has recently announced big changes coming to the support model for Office connectivity to cloud services. I'm sure most of you know there are now two models of Microsoft Office – the traditional MSI-based and the new Click to Run (C2R), subscription-based model. In the future, if you are subscribing to any of the Office 365 Products (Exchange, Skype, One Drive for Business, or SharePoint), you will want to be running Office 365 Pro Plus (C2R) version of Office to connect to any of the previously mentioned online services for the best experience and supportability. Microsoft will support the MSI-based install for Mainstream Supported versions as well, but as we have seen that window of Mainstream Support is getting smaller and smaller.
This major change will go in effect on October 13, 2020, which is the same day Office 2016 will go out of Mainstream Support. This means you will need to be on Office 2019 (due out next year) or Office 365 Pro Plus to use Outlook, Skype or One Drive for Business. If you are using Office 365 and not on Office 365 Pro Plus (C2R), you may want to look into switching or plan on staying current with the latest version of Office.
Please refer to Microsoft's Blog for more details on this change. Contact Cyber Advisors if you have any questions regardign Microsoft Office365.